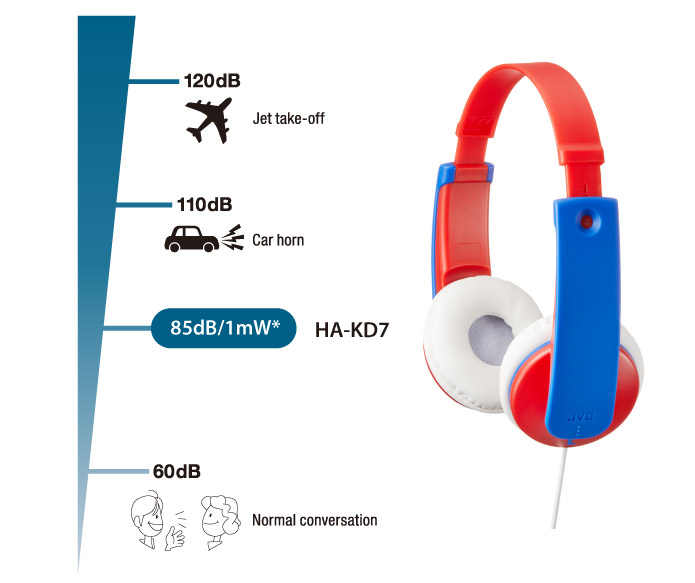 SAFER FOR KIDS EARS
Reduces sound Levels to 85dB/1mW* to protect kid's ears from loud sound.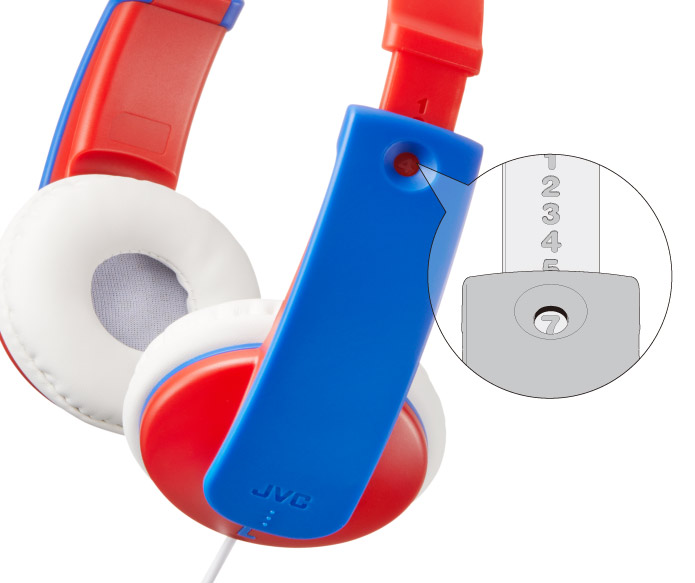 FIT AND SECURE
With a 7-step adjustable memory headband which is flexible and durable. Ensuring the best secure & comfortable fit.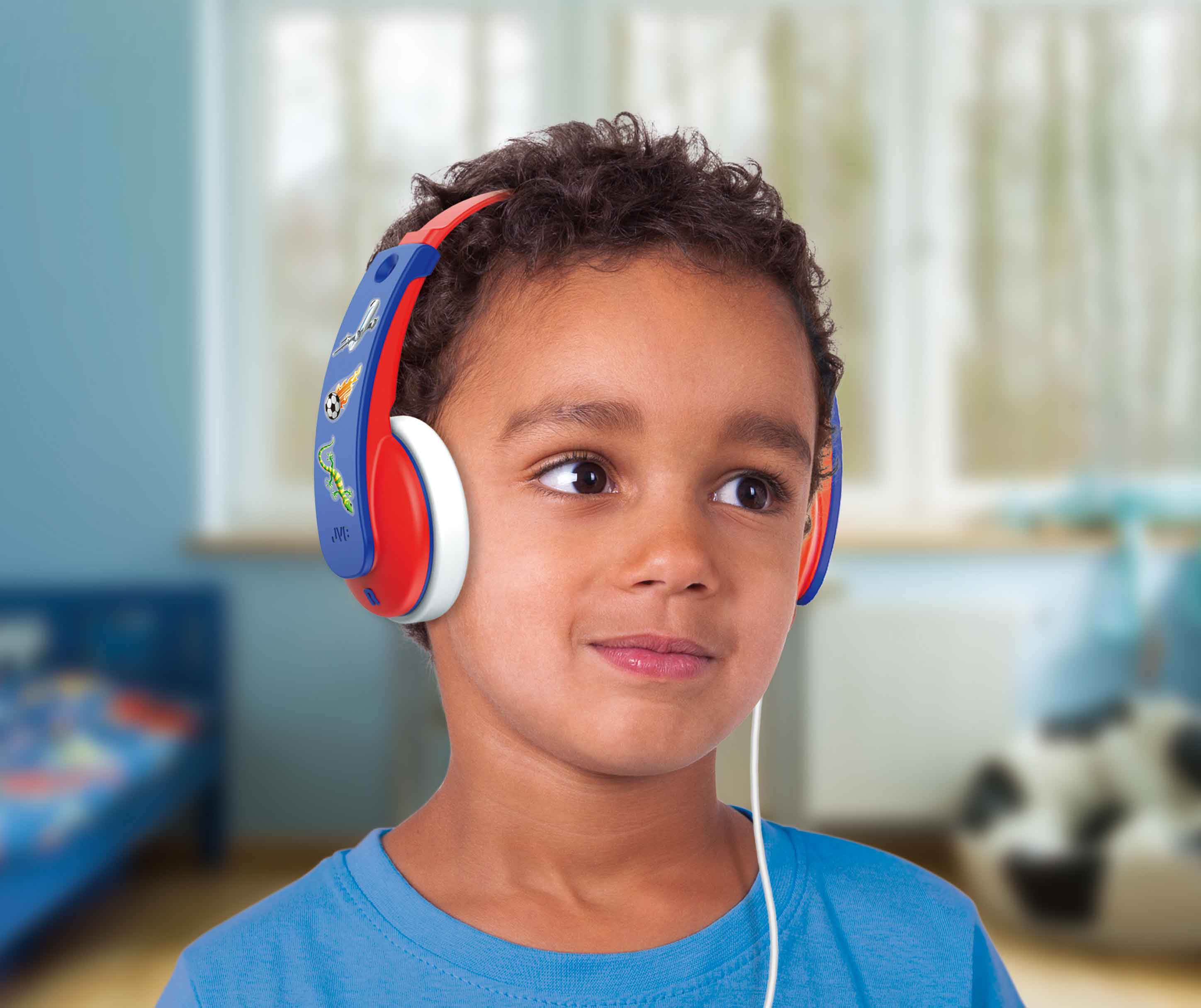 COMFORTABLE & LIGHTWEIGHT
Lightweight with soft ear pads to ensure a comfortable fitment on your child's ears.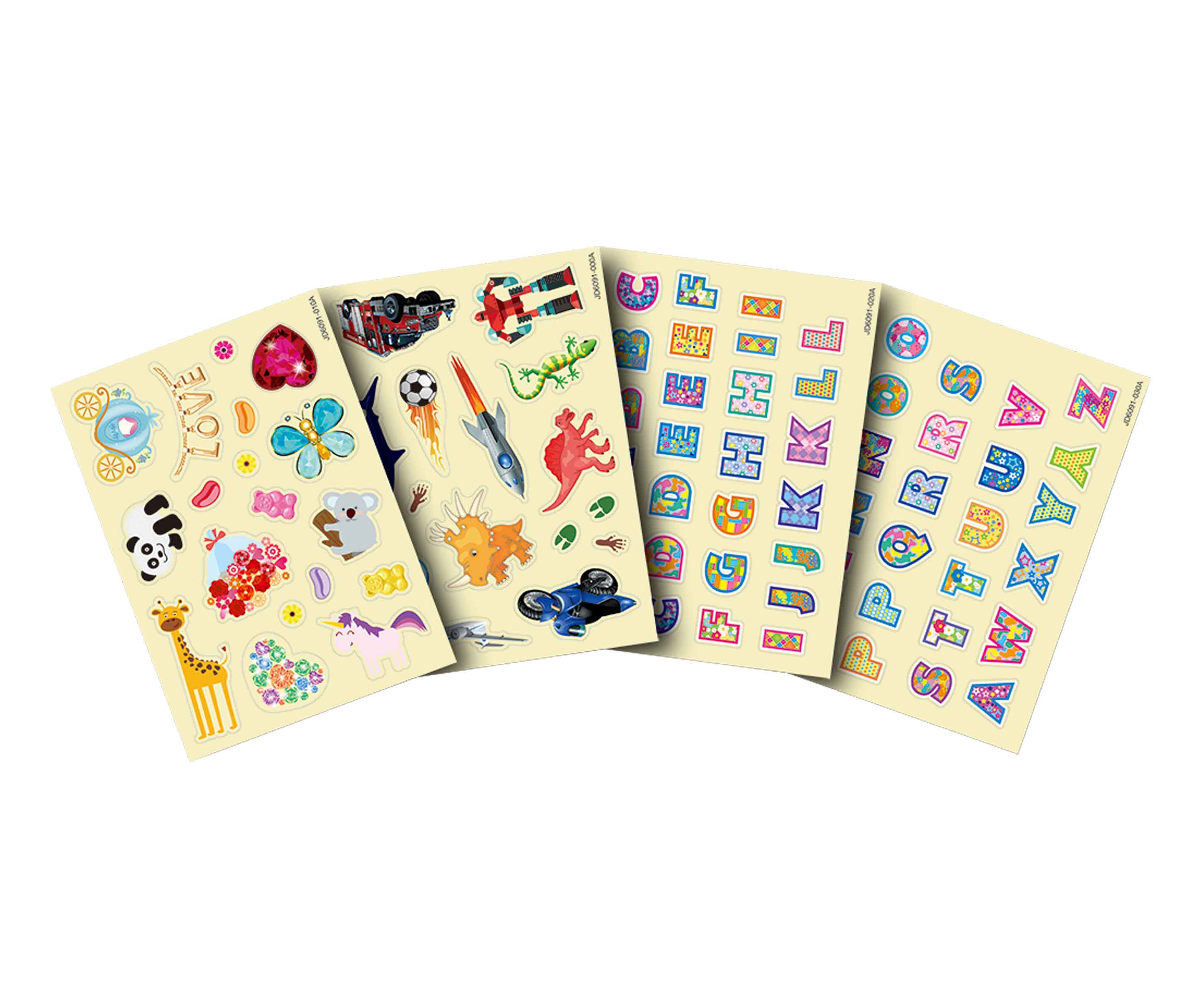 HAVE FUN, GET CREATIVE
The included stickers create a fun, personalised set of headphones, with a wide headband that can be creatively decorated.
TINYPHONES for Tiny Ears
Designed to help keep your child's ears safe from loud sounds while still being colourful and comfortable. Get your child to be creative and personalise their new headphones with the fun stickers provided. Simple plug and play connection to portable devices such as tablets and DVD players.

Key Features & Spec
Wired on-ear headphone connection

Ideal for child usage with volume limiter (85dB/1mW*)

7-step length adjuster for the best fit
Comfortable and easy-to-clean soft ear pads
Easy Left & Right recognition
Single-sided cord (0.8m cord length)
Wide headband for customising with included stickers

2-tone colour (Red/Blue)
NOTE: Not suitable for children under the age of 3-years

What's in the Box
Headphones with built-in single-sided cable

Stickers - Set of 4 sheets

Instruction manual
General Information
Manufacturer's 1-year warranty
Not suitable for children under the age of 3 years because of small parts and the risk of cable entanglements
* Sound volume may exceed 85dB/1mW* depending on device being used with headphones
Headphones type: Wired On-Ear

Lightweight: Yes
Volume limiter: 85dB/1mW*
Dynamic frequency response range: 15 - 23000 Hz
Driver size: 30 mm
Number of drivers per ear: 1
Headphone cord: Single-sided cord
Cord length: 0.8 meters
Plug: Nickel plated 3,5mm mini-jack
Headphones weight: Approx. 110 grams
* Sound volume may exceed 85dB depending on device being used with headphones