HA-NP35T-W-CKS
Open-Ear Wireless Bluetooth Earphones (White), Cleaning Kit & Spray Bundle
Regular price

Sale price

£89.99

Save {{ saved_amount }}
This bundle includes HA-NP35T-W Nearphones in White, and also a multi-functional cleaning kit with sponge, brush, metal tip & spray bottle container. Plus, Goldshield® 60 ml 7-day disinfectant protector spray. Designed to sit on your ear, not in your ear
Nearphones are entirely wireless earphones with a new structure that does not block the ear canal. Leaving them completely open, so you can continue hearing surrounding sounds around you while listening to your music, audiobooks or that important online business meeting.

You can listen wirelessly for up to 7 hours, then charge anytime or anywhere via the slimline charging case for 10 hours more—a total of 17 hours of battery life. The IPX4 waterproof and sweat-resistant also make them ideal for jogging and exercise.
Please Note: These earphones are 'open-ear', so they are designed to let in background noise and let you communicate with others, whether working in the office or out for a walk with friends. These are not designed solely for music listening, therefore, will not have the same sound/volume levels as regular closed-in-ear earphones. They will not have low bass levels due to their 'open-ear' design.
Cleaning Kit & Spray
Your Nearphones will see you through many adventures, from walks in the park to catching up with your latest audiobook at night. So give them some love and don't let them get dirty or full of germs. This kit will keep them clean.

The cleaning pen uses a metal tip and brushes to quickly clean up stubborn residues to ensure the Bluetooth Nearphones are clean. The multi-functional sponge polishes the contacts on your earphones and case.

The up to 7 days surface protector spray made and produced in the UK by Goldshield® will leave your earphones, phone, or tablet display shiny and disinfected. Goldshield® uses a technology that cleans and disinfects any surface and protects it from microbes that land on the treated surface once it is dry.
Key Features
Technical Spec
Whats in the Box
Warranty
How to Guides
DPD Shipping
Spray Ingredients & Information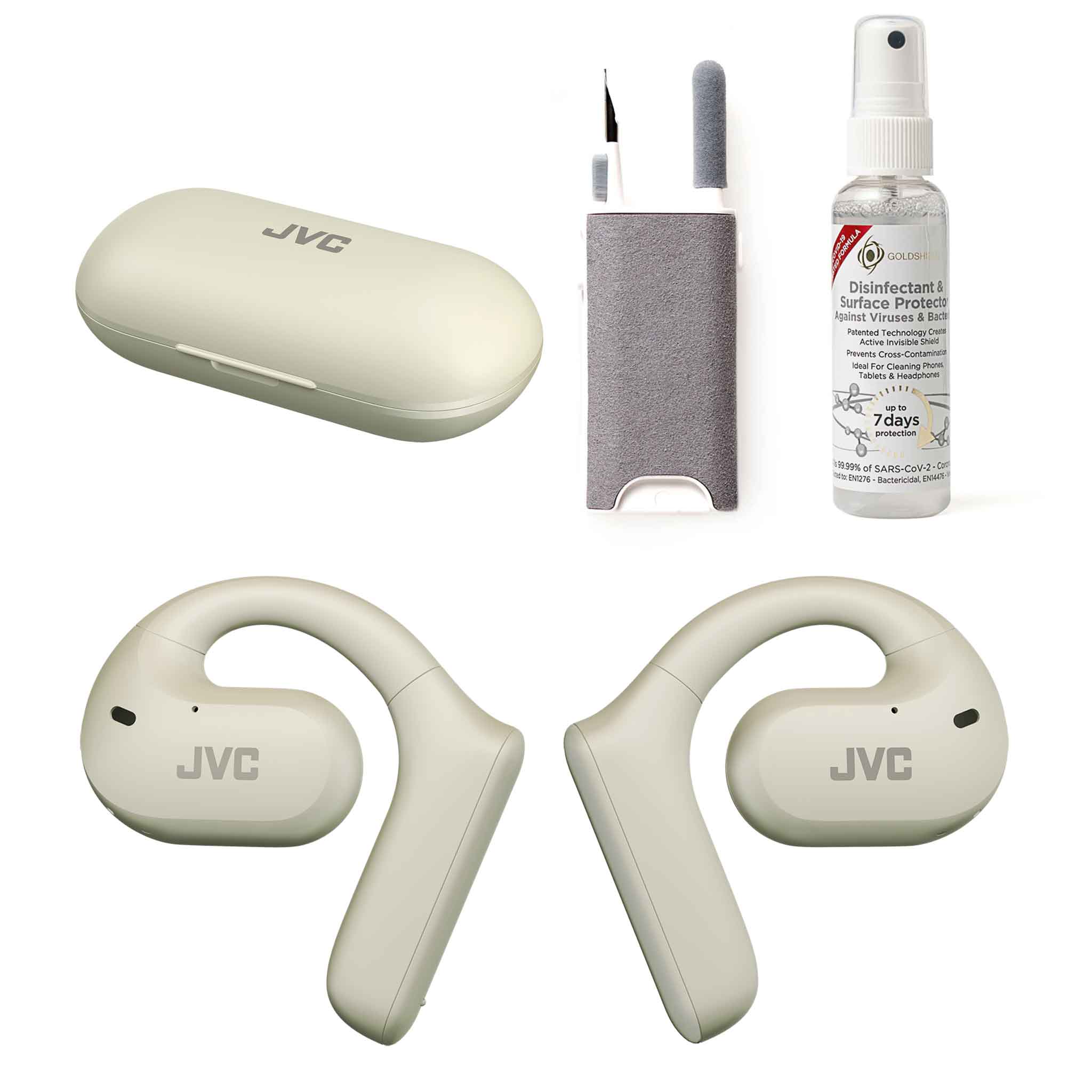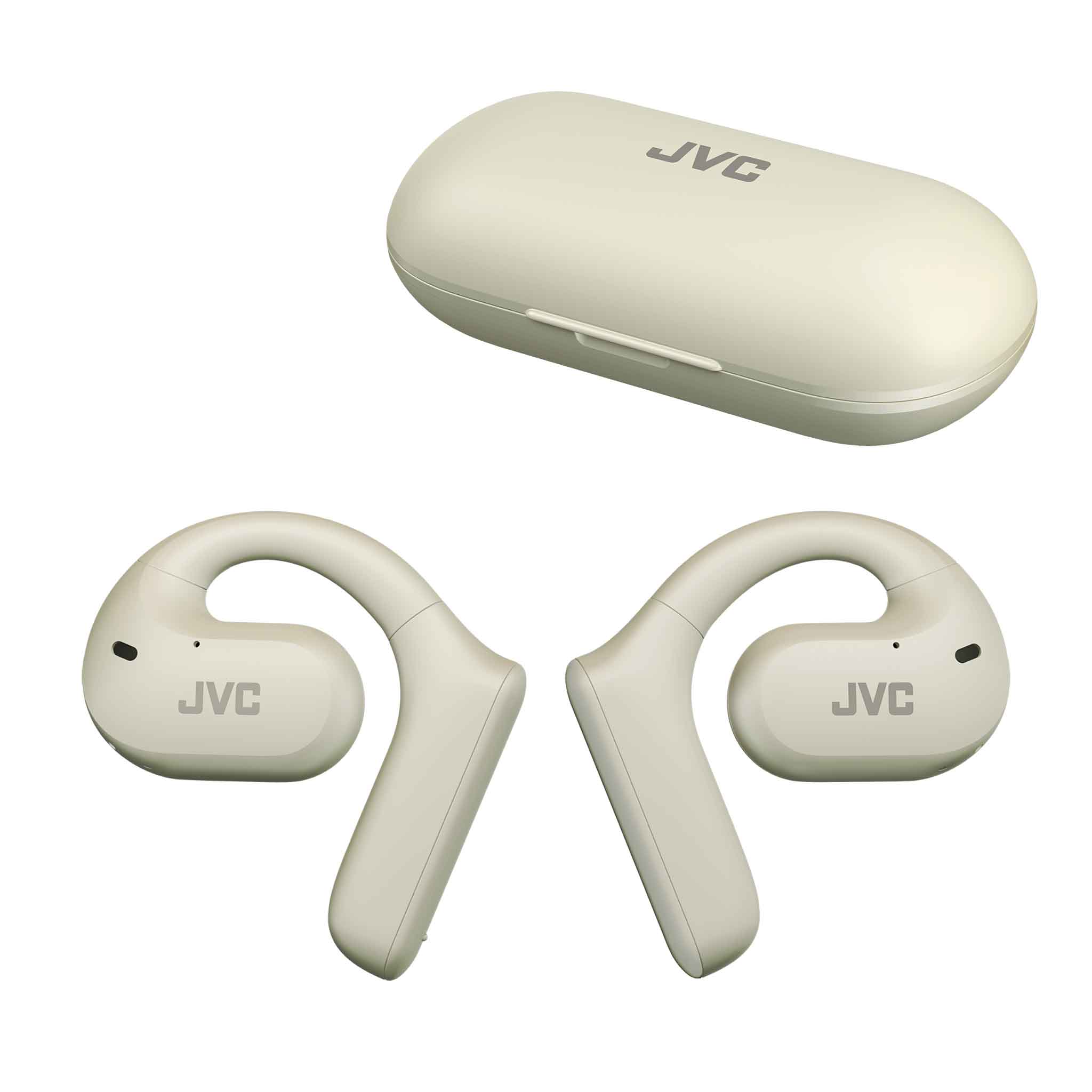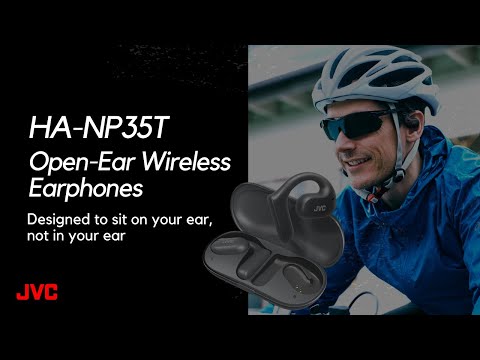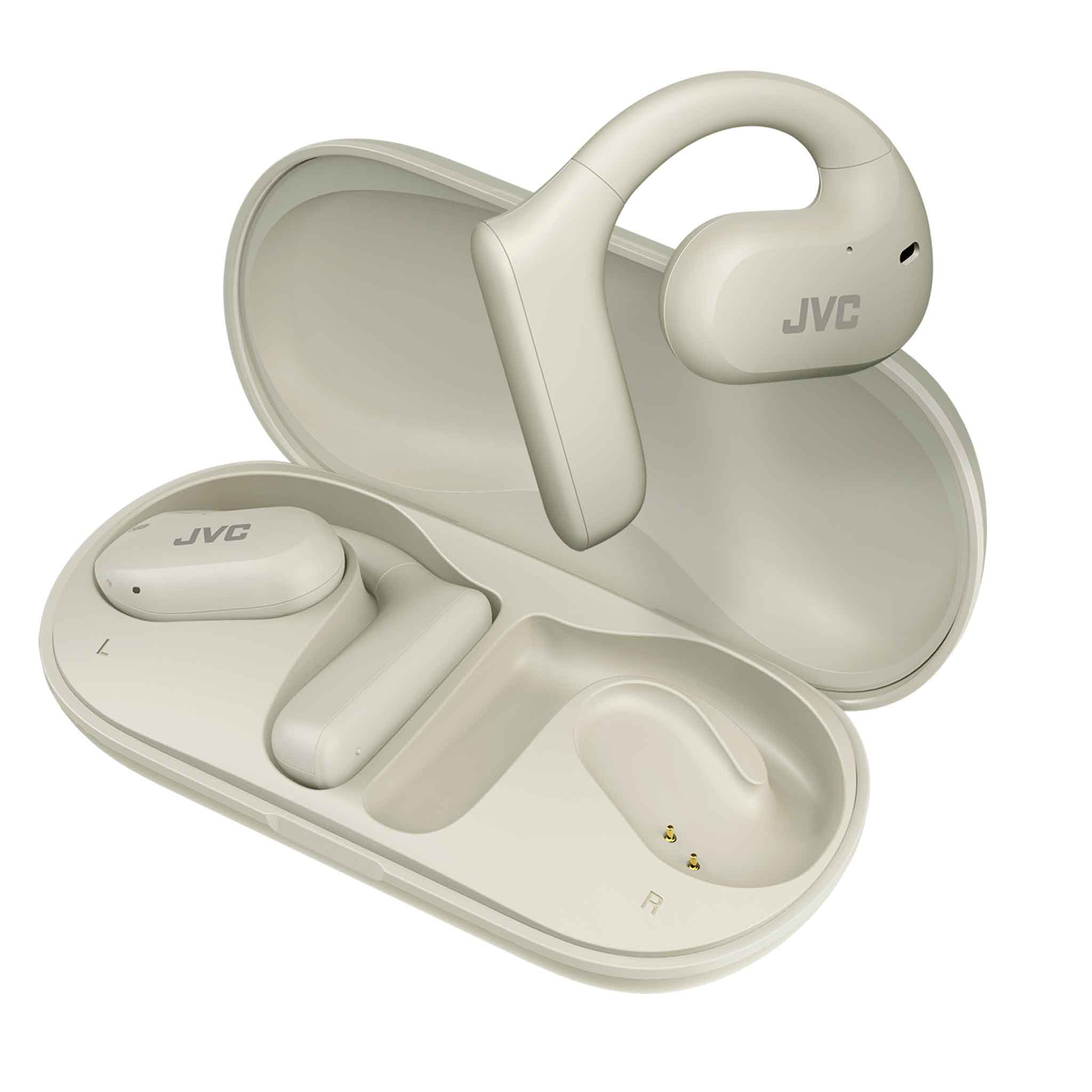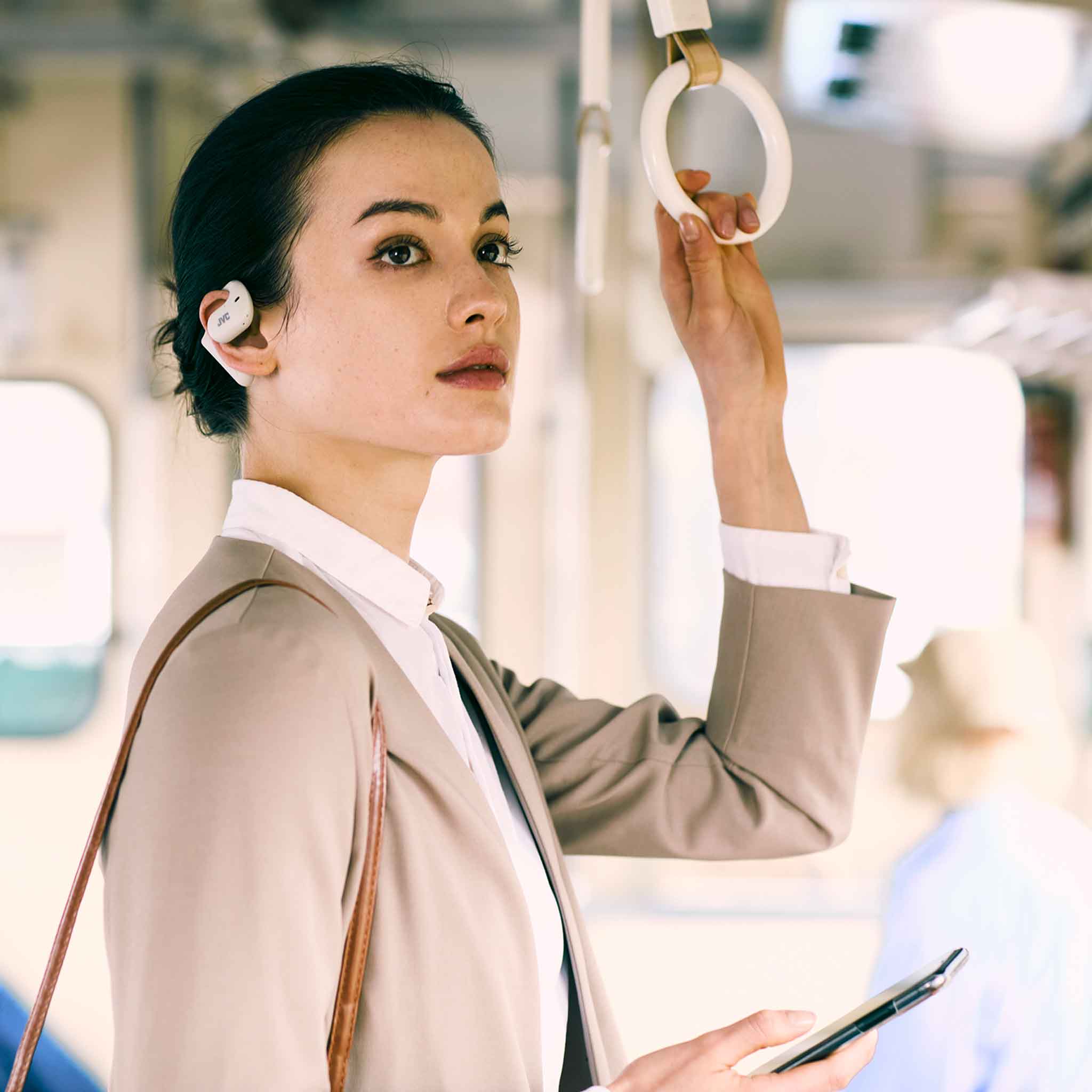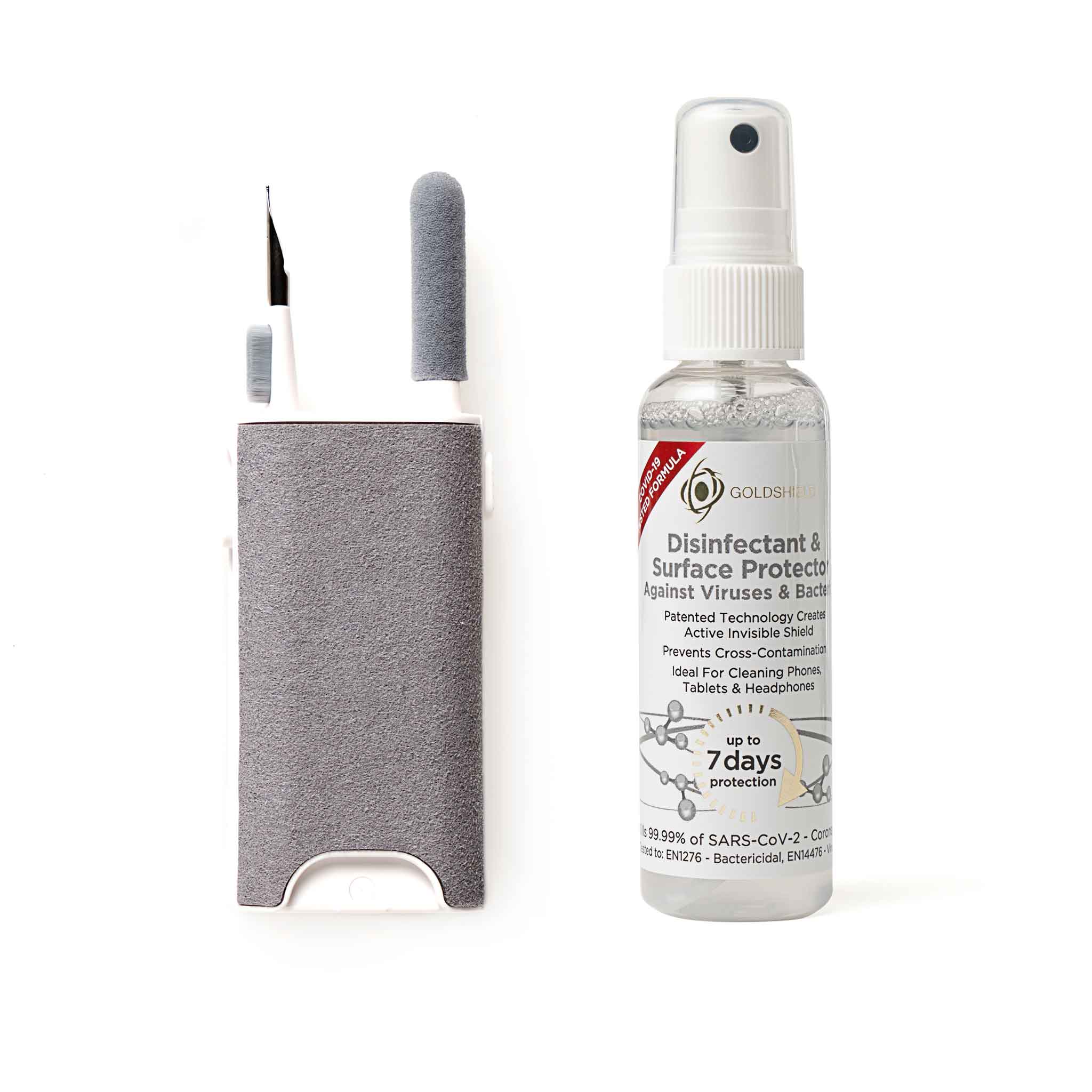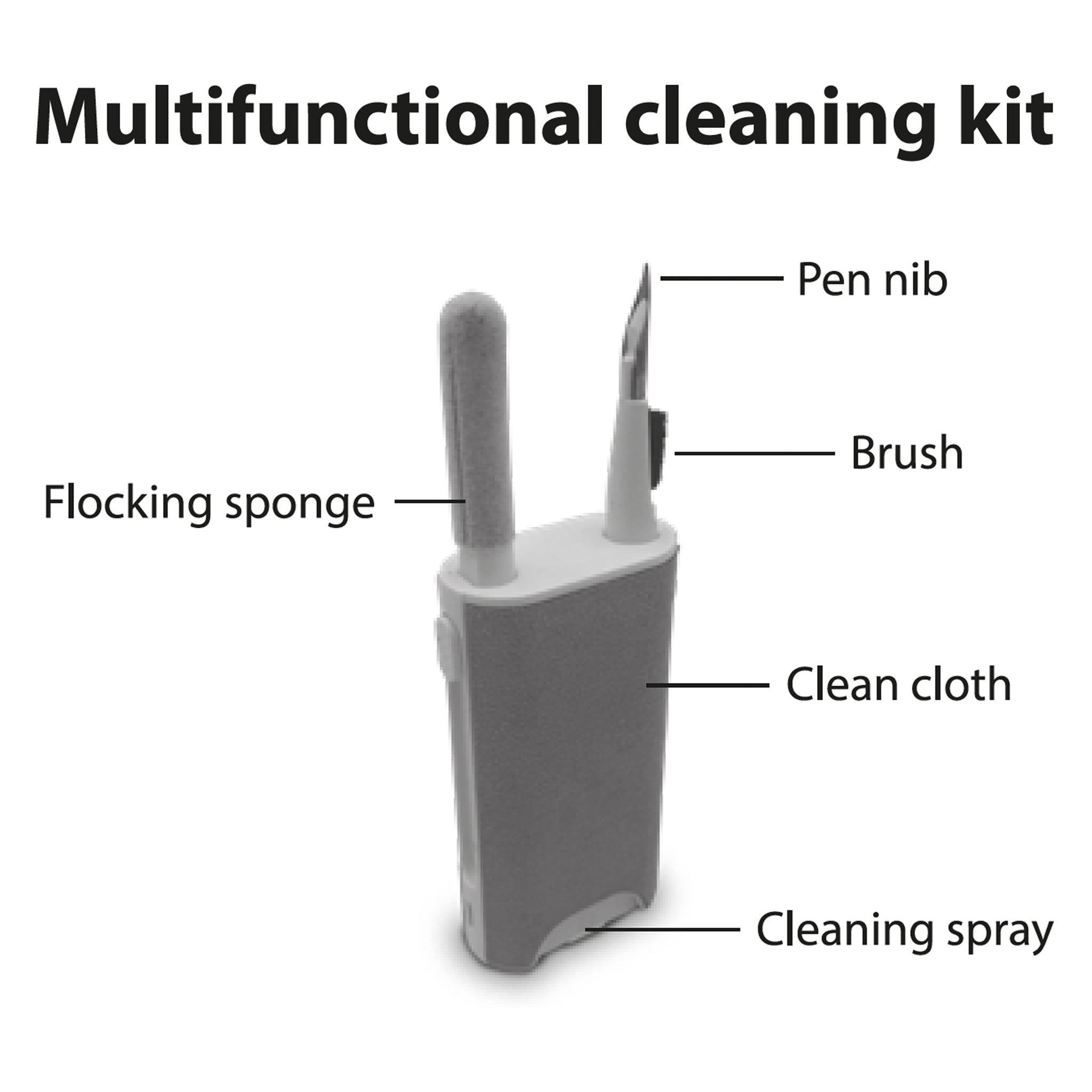 HA-NP35T Nearphones & cleaning kit bundle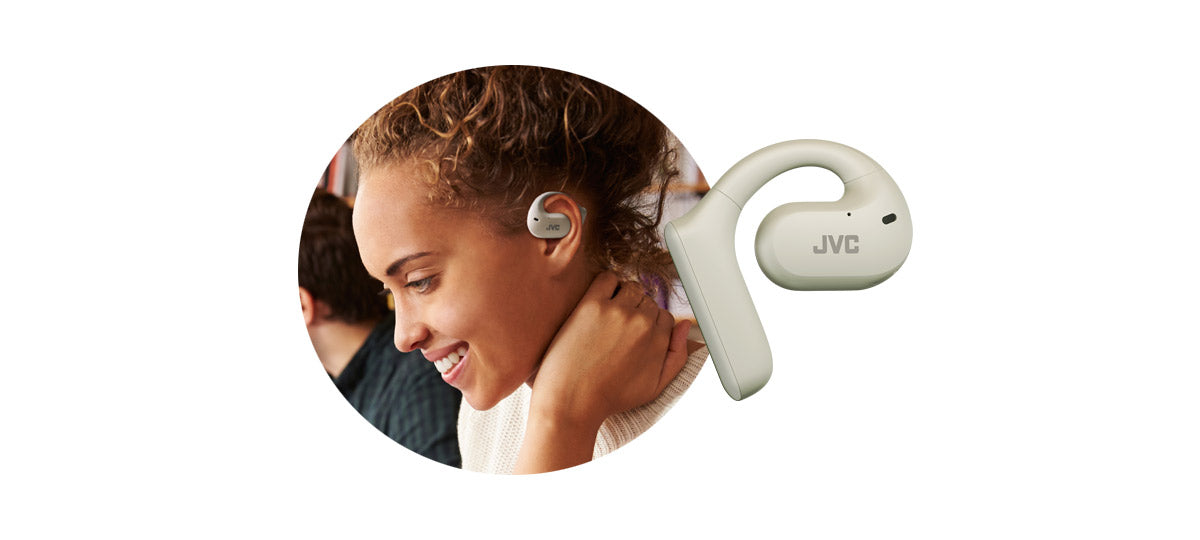 OPEN-EARPHONES
Open-earphones are designed to rest on top of the ear rather than going into the ear canal. They provide a comfortable, secure fit that can make you forget you're wearing them.

These are not designed solely for music listening and will not have the same sound/volume levels as regular closed-in-ear earphones. Due to their 'open-ear' design, they will not have low bass levels.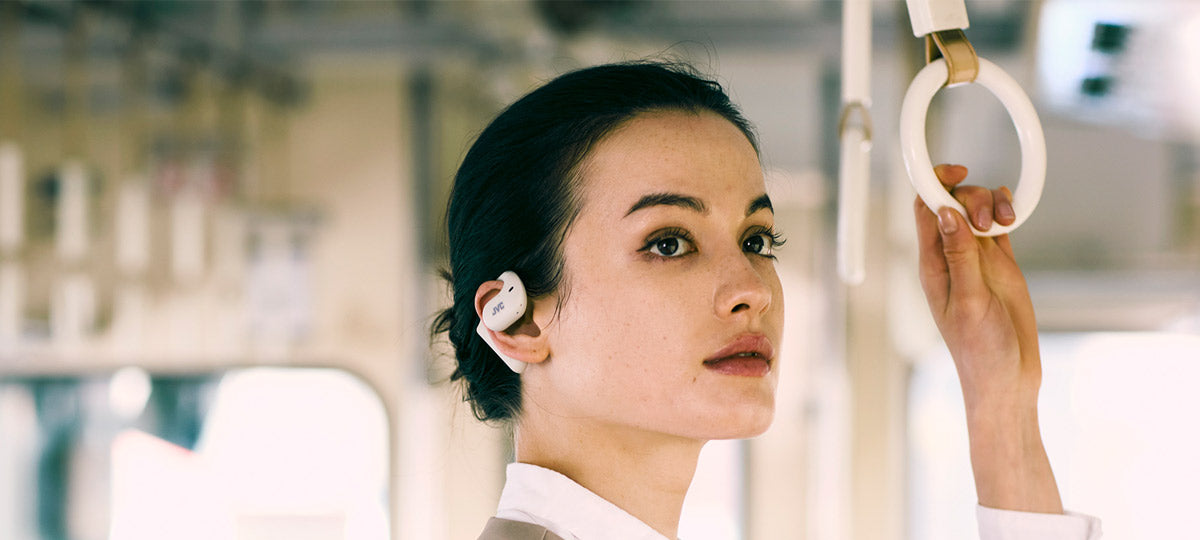 HEAR WHATS GOING AROUND YOU
Stay aware of your surroundings with open-earphones. Whether you're enjoying an audiobook or a playlist, you can still hear important sounds like your coworkers, approaching cars, announcements, and traffic signals.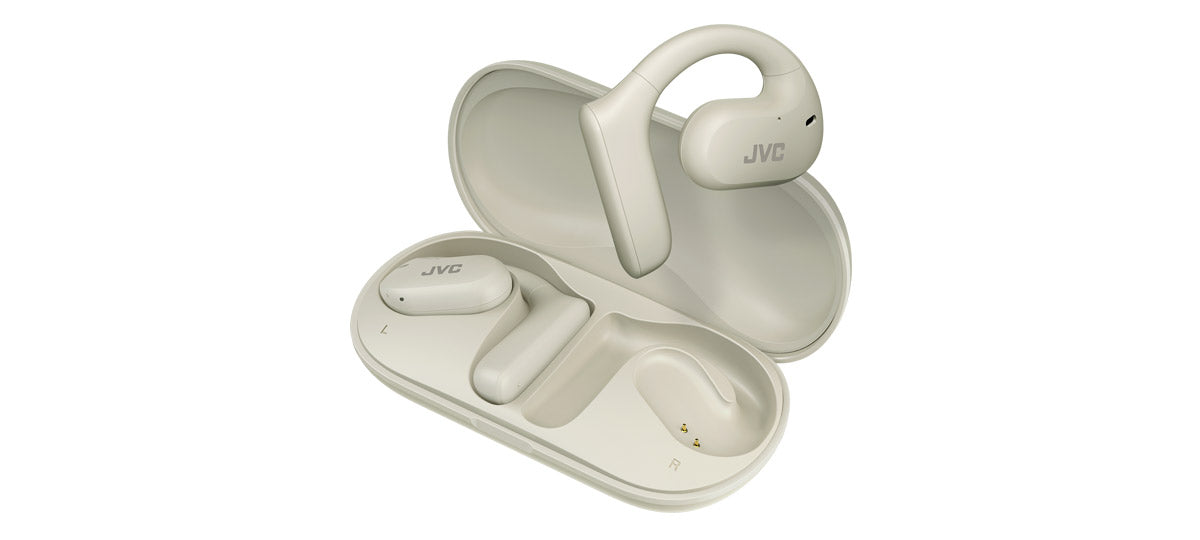 UP TO 17 HOURS OF LISTENING
Enjoy up to 17 hours of continuous listening with Nearphones. With 7 hours of battery life in the earphones themselves and an additional 10 hours provided by the compact charging case, you can stay immersed in your music or podcasts throughout the day. Charge on the go and never miss a beat.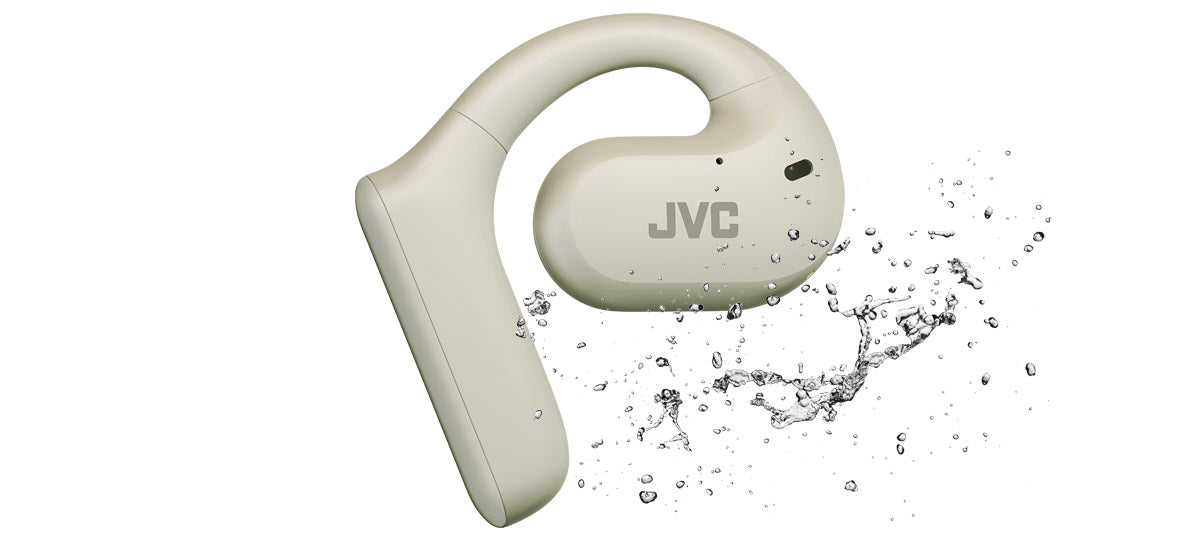 IPX4 RATED
No need to worry about water or sweat. Our Nearphones are IPX4 rated, ensuring they are water and sweat resistant. Whether you're hitting the gym or caught in the rain, your earphones will withstand the elements and keep the music playing.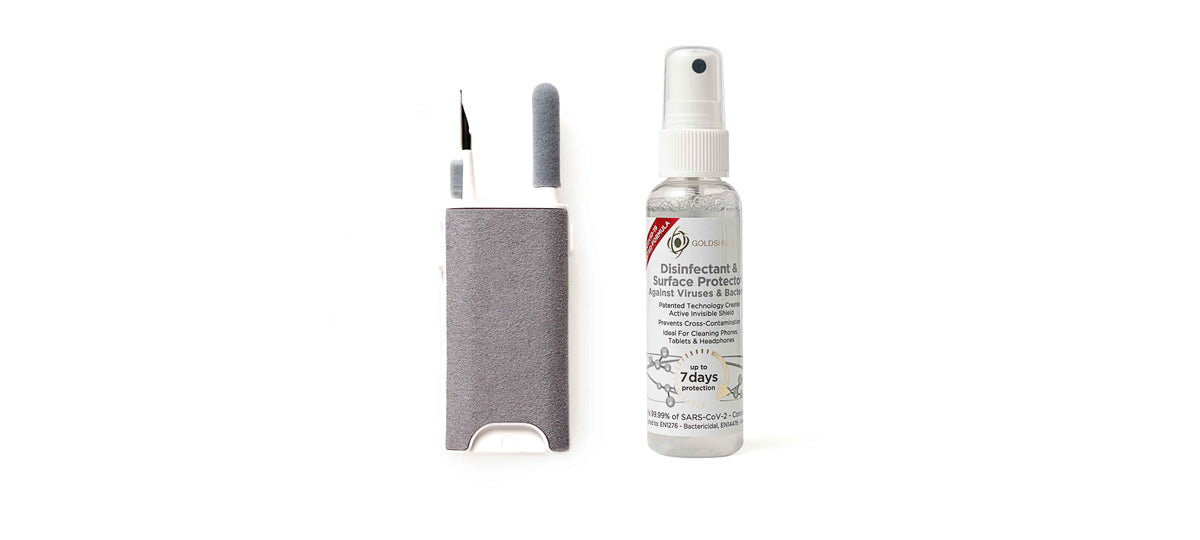 HEADPHONES CLEANING KIT & UP-TO 7 DAYS SURFACE DISINFECTION
To help clean your charging case and contacts, the soft sponge made of flurry flocking fabric wipes clean all the dust and dirt that may have built up.

A high-density brush helps clean up the dirt accumulated, gently without doing any damage to your earbuds. Regular cleaning keeps your earbuds performing to the max.

With a round-headed tip which protects the cleaning surface, you can reach into difficult small spaces and remove any stubborn dirt effortlessly.

Use the up to 7 days surface disinfective spray to protect your electronic devices against bacteria.