HA-A11T-T-RCCKS
Wireless Memory Foam Earbuds (Taupe), Protective Case, Cleaning Kit & Spray Bundle
Regular price

Sale price

£72.99

Save {{ saved_amount }}
Freedom to move without wires with JVC's HA-A11T earbuds in Taupe. Also included in this bundle is a red hard-shell protection case that can house your charging case, earbuds and USB charging lead. Multi-functional cleaning kit with sponge, brush, metal tip and spray bottle container. Plus, Goldshield® 60 ml 7-day disinfectant protector spray.

HA-A11T-T Memory Foam Earbuds - Simple and ready to go
Keep on listening for hours with plenty of time to spare. The HA-A11T's provide a total of 28 hours of listening time. 8-hour battery life on a single charge then recharges another 2 times with the carrying case. A quick 10-minute charge provides 1-hour playback. Automatically power on and connect to your device when removing the earbuds from the charging case for quick and easy operation.

Cleaning Kit & Spray
Your earbuds will see you through many adventures, from early-morning commutes to catching up with your latest audiobook at night. So give them some love and don't let them get dirty or full of germs. This kit will keep them clean.

The cleaning pen uses a metal tip and brush, which can clean up stubborn residues to ensure that the Bluetooth earbuds are clean. The multi-functional sponge polishes the contacts on your earphones and case.

The up to 7 days surface protector spray made and produced in the UK by Goldshield® will leave your earphones, phone, or tablet display shiny and disinfected. Goldshield® uses a technology that cleans and disinfects any surface and protects it from microbes that land on the treated surface once it is dry.
Key Features
Technical Spec
Whats in the Box
Warranty
How to Guides
DPD Shipping
Spray Ingredients & Information
HA-A11T-T Memory Foam Earbuds & Cleaning Kit - Simple and ready to go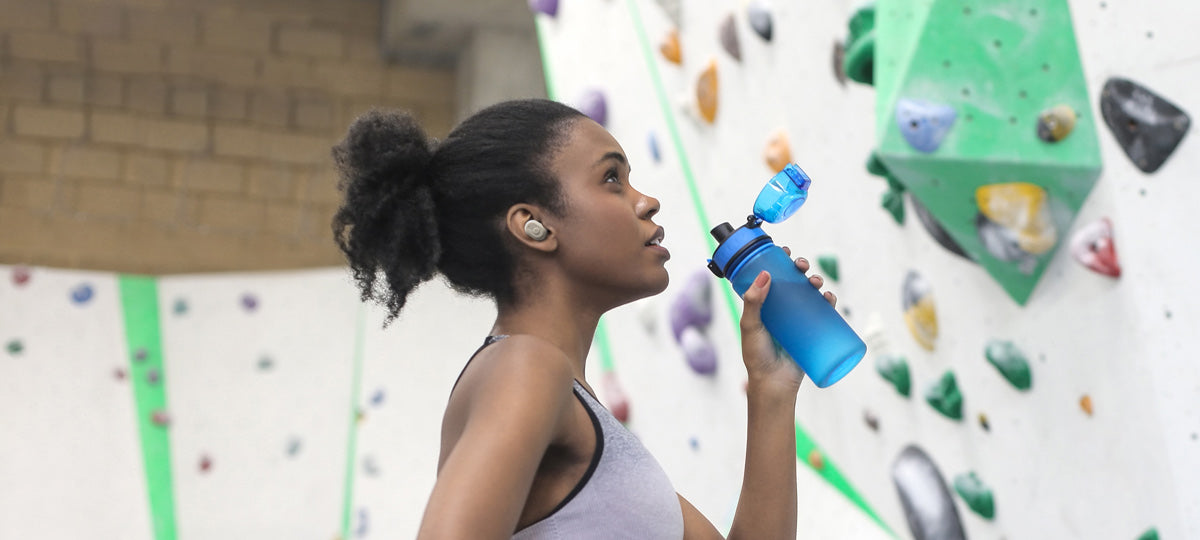 SIMPLE CONNECT & PLAY
Experience seamless connectivity with the HA-A11T-T wireless earbuds. Simply pop them in and let the auto connect feature do the work. Enjoy your favourite audio book, music, or engage in a conversation with ease. No fuss, just pure enjoyment.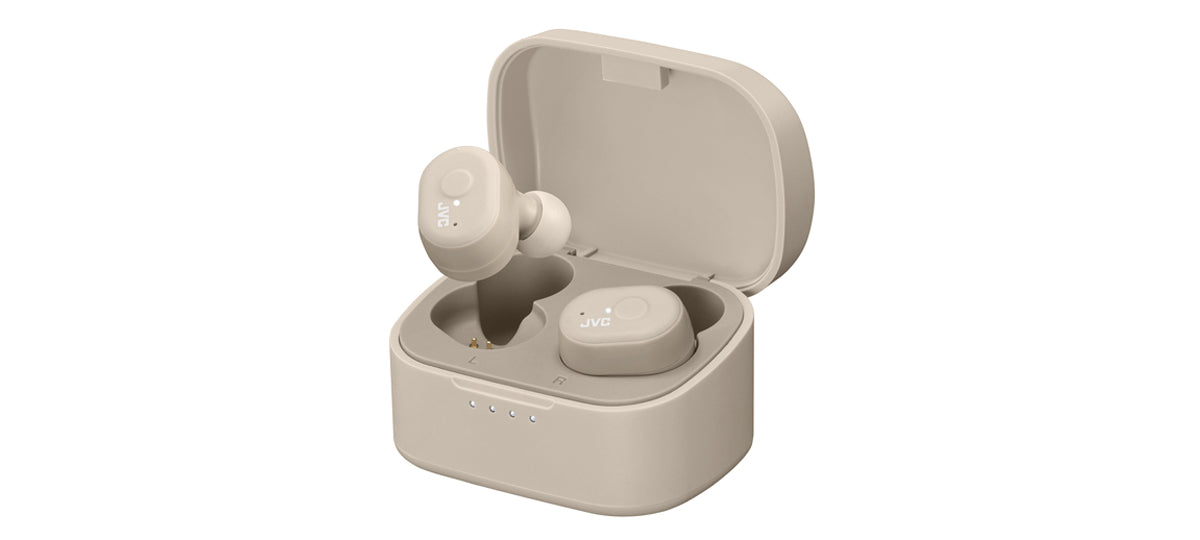 BATTERY LIFE & CHARGING CASE
Unleash your music marathon with the HA-A11T-T wireless earbuds. With an impressive total battery life of 28 hours, you get 8 hours of uninterrupted playtime on a single charge. And if that's not enough, the charging case provides an additional 2.5 times of charging, extending your listening pleasure. So, what will you listen to? The possibilities are endless.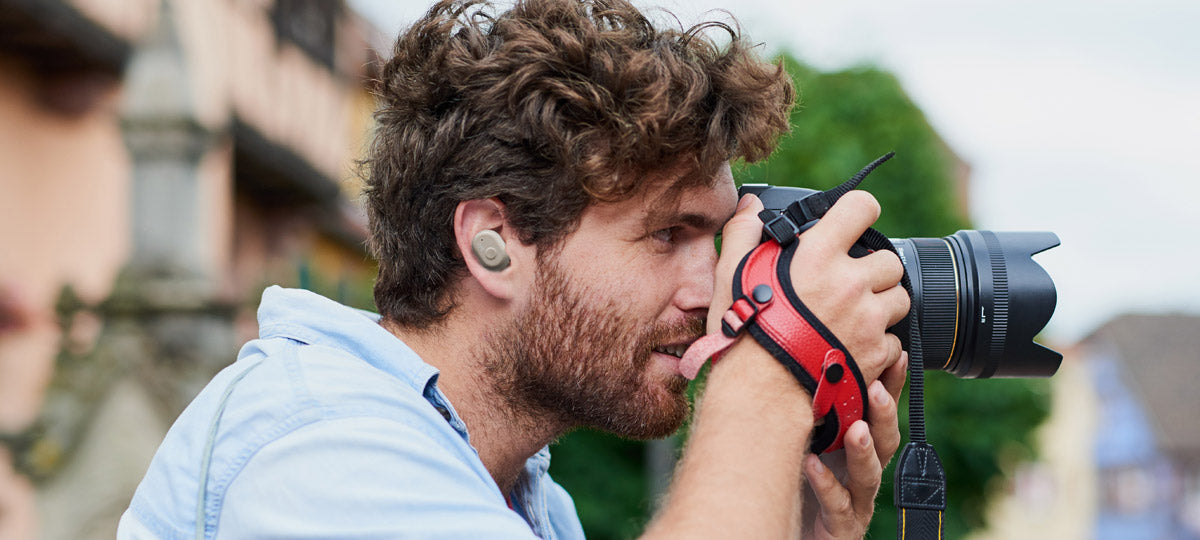 QUICK CHARGE
No time to waste? No worries. With quick charge technology, just 10 minutes of charging gives you a full hour of playtime. Stay powered up and enjoy your music, even when you're in a rush.
TOUCH & TALK
Stay connected and in control with Touch & Talk functionality. With a simple touch, you can easily reduce the playback volume of your earbuds, allowing you to have a conversation without the need to remove them. Experience quick and seamless communication on the go.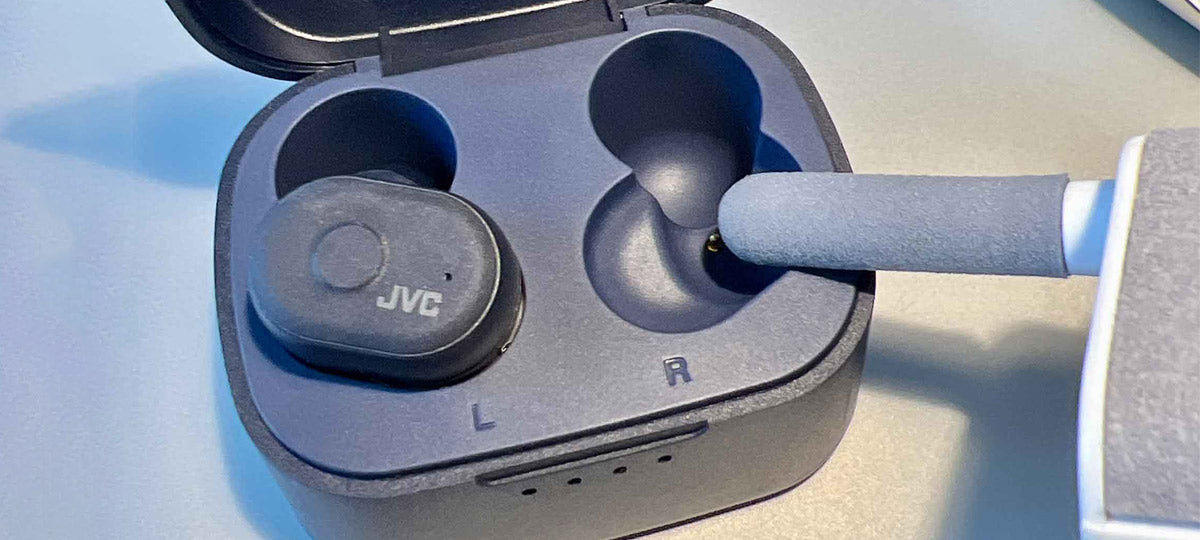 DEEP CLEAN
To help clean your charging case and contacts, the soft sponge made of flurry flocking fabric wipes clean all the dust and dirt that may have built up.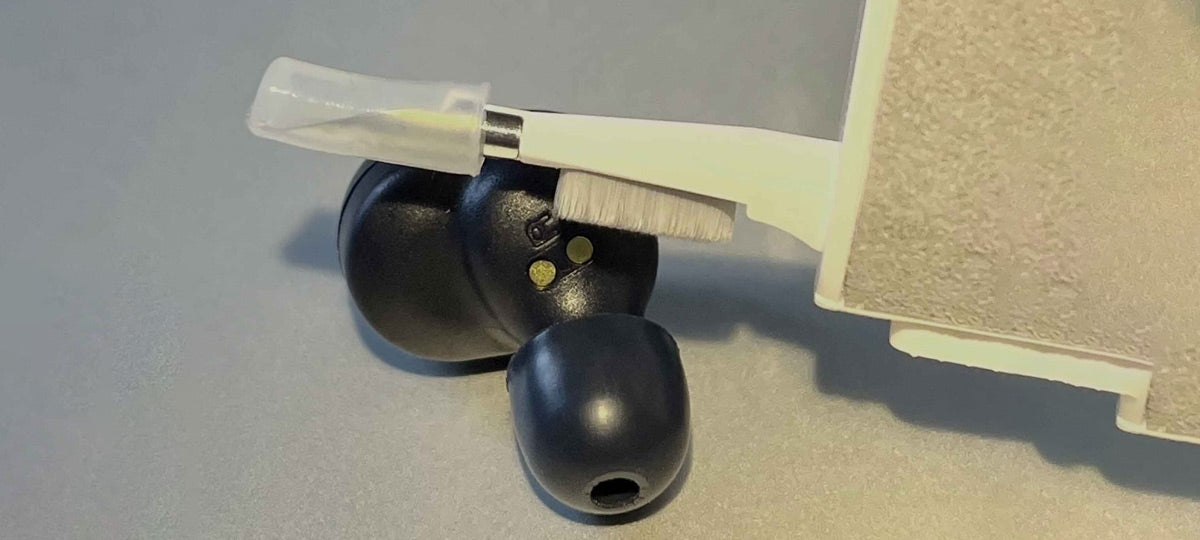 BRUSH FOR EFFORTLESS CLEANING
A high-density brush helps clean up the dirt accumulated, gently without doing any damage to your earbuds. Regular cleaning keeps your earbuds performing to the max.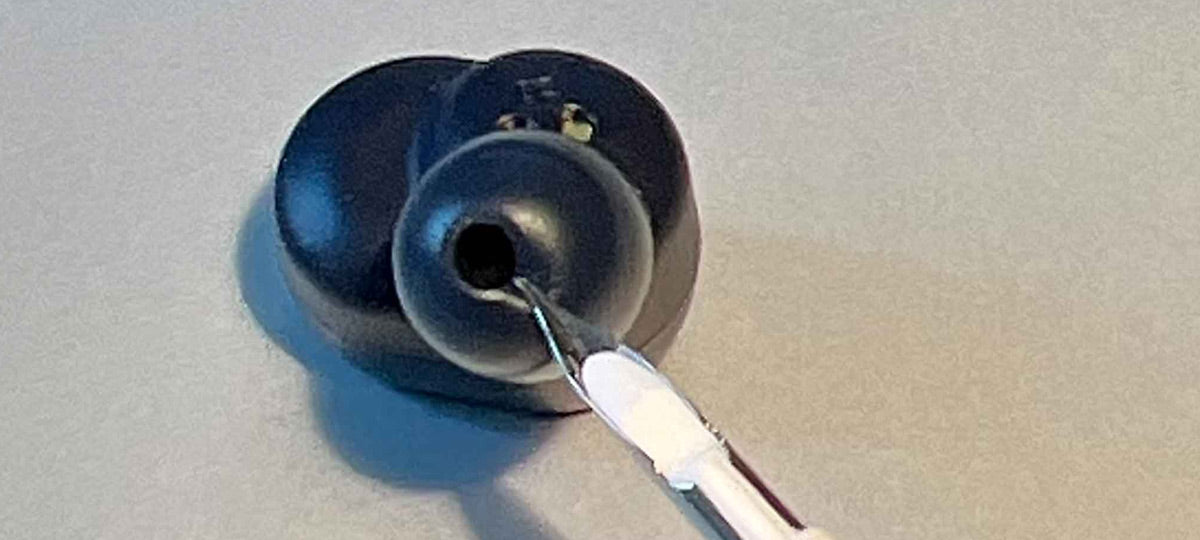 REACH INTO SMALL SPACES
With a round-headed tip which protects the cleaning surface, you can reach into difficult small spaces and remove any stubborn dirt effortlessly.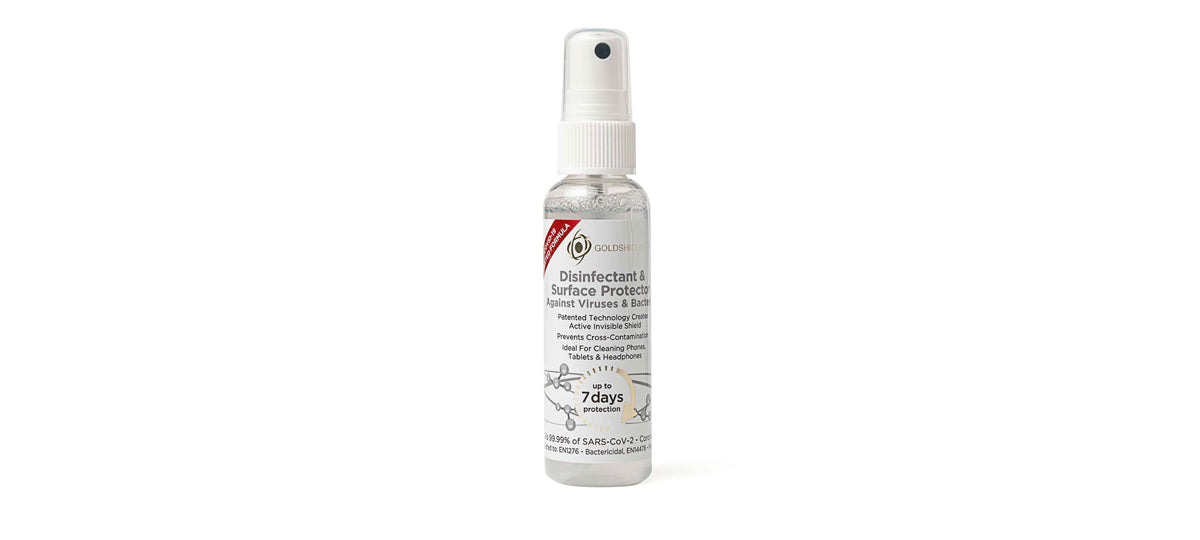 UP-TO 7 DAYS SURFACE DISINFECTION
Use the up to 7 days Goldshield® surface disinfectant spray to protect your electronic devices against bacteria and viruses.

- Store: Not below Freezing
- Shake well before using
- Active Ingredients: dimethyloctadecyl 3-(trimethoxysilyl)propyl ammonium chloride <5%
- Other Ingredients: Purified water, Goldshield® (organic compounds)
- Goldshield® Product code: SDPDS7560
- WARNING: Keep out of the reach of children due to small parts and chemical liquid